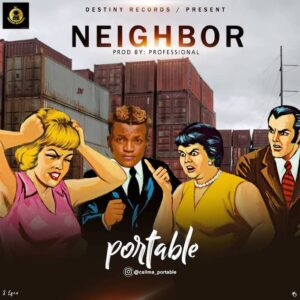 Small Doctor, a street-hop artiste, contributed his usual street vibes and cruise to the newest single 'Neighbour.'
The new single 'Neighbour' features street-hop artiste, Small Doctor who added his normal street vibes and cruise to the single track.
Furthermore, it serves as his third official single for the year after the release of "Ogo Forever" and  "All Eyes On Me"a few weeks ago, which we can also say is a follow-up to his previous droppings.
In conclusion, the song was produced by Shocker Beat and directed by Ozaitellder.
Watch the video;